By reading this article, you will understand how you can join Quickearn Agencies and start earning.
Quickearn Agencies is a network marketing platform that you can earn extra income through the affiliate program or spinning. This article explains all the details that you should know before you join Quickearn Agencies. I have not only analyzed how it works but also, I have included the registration procedure. Therefore, if you are interested you can join. We give honest reviews about various online businesses, so I hope this article will answer some of the questions you might have concerning Quickearn Agencies.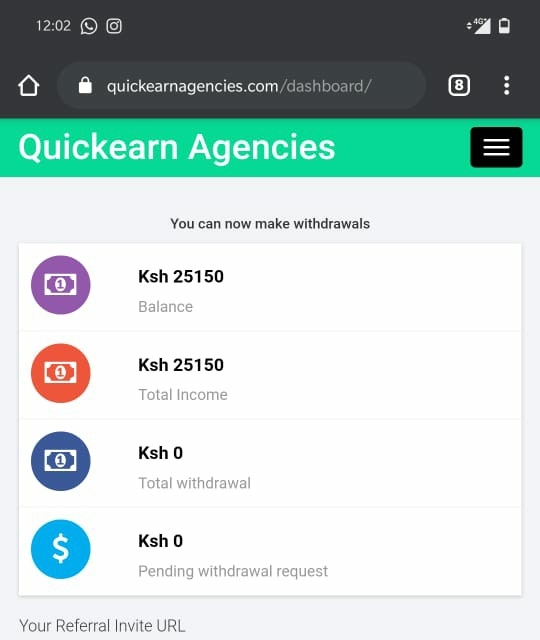 QUICKEARN AGENCIES: HOW IT WORKS
You join Quickearn agencies with Kshs 550 only. Note that there are no renewals so you pay once.
How you will earn:
1. Through affiliate program (Through referrals)
As soon as you join Quickearn you will be given a referral link (affiliate link) that you will use to refer others. You will earn upto level 3 of your referrals. This is the major way of earning. Below is an explanation of how much you will earn in each level;
Level 1: This level you will earn through your direct referrals (the people who join using your referral link) and you will be paid Kshs 350 per referral to infinity.
Level 2: Whenever a person from your level 1 invites a new member, you are rewarded an indirect earning of Kshs 100 to infinity.
Level 3: Whenever a person from your level 2 invites a new member, you are rewarded an indirect earning of Kshs 50 to infinity.
In simple words,
Let's say you refer Jane, you will earn Kshs 350
When Jane refers James, you will earn Kshs 100
When James refers Mary, you will earn Kshs 50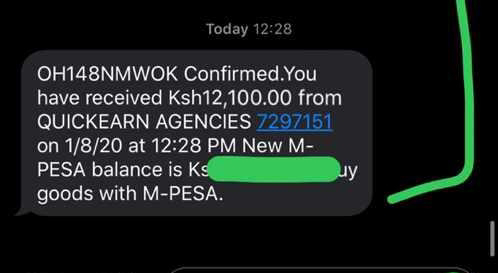 2. Spinning
There will be free spinning every Friday from 8 to 9. The spinning is based on luck so it is not guaranteed that you will win.
Is Quickearn Agencies registered?
As you will see in the photo below, Quickearn agencies is registered by the Government of Kenya under business number: BN-9PCGVVX9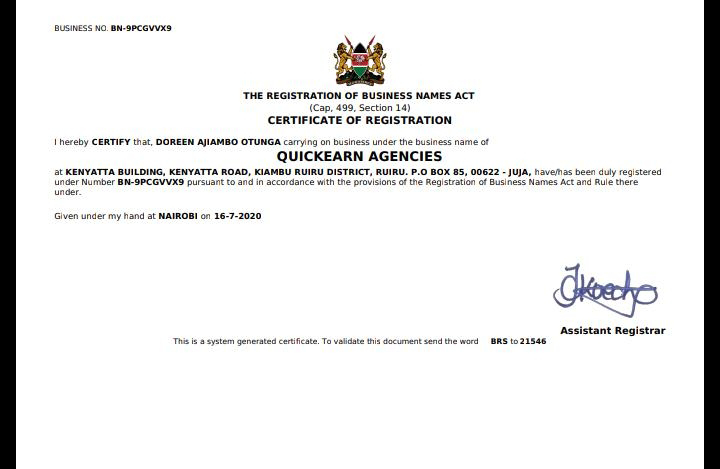 How to join Quickearn?
As I had stated earlier, to join Quickearn you just need Kshs 550 only. Therefore, if you have Kshs 550 and you are interested in joining Quickearn follow the steps below:
Step One:Registration
Step Two:Activating your account
As soon as you register, you will be directed to a page as shown in the screenshot below. Follow the procedure and then confirm your payment.
Step Three: Login
After paying the Kshs 550 and confirming the payment, login into your account and copy your referral link.
Click here to login
For more information you may contact me
Here are some of the payment proofs
Contact me below