Dyer and Blair Investment Bank is an online trading stockbroker listed on the Nairobi stock exchange, where people can buy and sell stocks. It offers various services, including the online trading platform, advisory services to governments or companies, brokerage, corporate finance, and more.
How to buy and sell shares
To successfully buy or sell shares with Dyer and Blair Investment Bank (DIB), you will be required to follow the steps discussed below;
1. Open an account
You can either an account Dyer and Blair account as a corporation or as an individual (joint account). They each have different forms one must fill in. CDSC has appointed Dyer and Blair Investment Bank as a CDA; you can apply for a CDS account while opening your DIB account.
Opening a DIB account as a corporate
Some of the details required for a corporate to open a DIB account include Company Name, Company's physical location, date, and place of incorporation
The following documents must be attached for the company's CDS account to be successfully approved.
Copies of ID, two passport-sized photos, and Each Director's utility bills and their signatory, if any
Board resolution on approval of account opening including account signatories
An M&AA (i.e., Memorandum and articles of association)
Certificate of incorporation
Signed and sealed CDS 1
KRA PIN certificate of the company
Physical residence evidence (utility bill, lease, or tenancy agreement)
Business income evidence (bank statement)
All above requirements and more can be found in Dyer and Blair Investment account opening form for corporates here.
Individual or Joint account
If you decide to open an account as an individual or jointly with someone else, you'll have to fill in this form. Some of the details you will be required include ID or Passport number as well as your full name, your physical address and occupation, Mpesa and Bank account details.
If you're opening a joint account, the other partner will enter their details in the second applicant section.
The following documents should be attached while opening a CDS individual or joint account
A CDS 1 form with details filled in.
A copy of ID or passport
Two passport size photos
Physical address evidence such as lease, tenancy agreement, or utility bill.
Income evidence, three months pay slip or bank statement
For certification, the forms above and authentic documents must be submitted for approval.
The next step is registration for trading platforms. Dyer & Blair Investment Bank has online trading (desktop version) and mobile app trading (iOS and Android devices). The trading platforms helps users make money online from home through stock trading.
2. Registering for Online Trading
Visit DIB online trading portal
Navigate to and click Register Now
A registration page will appear where you're required to enter your CDS code, Incorporation number or National/Passport ID, and your email address.
After you have input the details and checked, click 'submit.'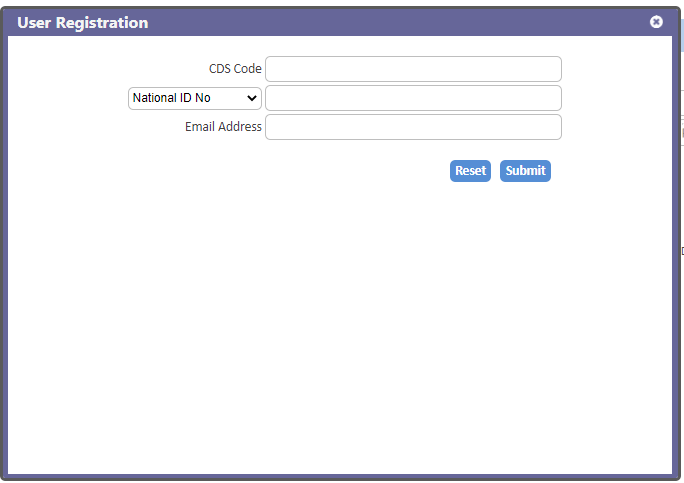 With the OST platform, Online Share Trading, the users can access more stock brokerage services. Here are some of the services provided by the online share trading;
Users have 24-hour share trading account access.
Secure e-transaction supported by the SSL certificate installed on the site.
There's real-time order placement and market prices.
Reports such as transactions statements, portfolio valuations can be accessed in real-time.
3. Mobile Trading registration
For those who find mobile trading more convenient, Dyer and Blair Investment Bank has a mobile application that can trade easily. All you need to do is visit Appstore or google play store download the app, and then follow the steps given to register your account.
4. Deposit into your account
The most convenient method to top up your DIB account is through Mpesa. Below are the steps you should follow;
Go to Lipa na Mpesa
Select Pay Bill
Input Business no. 905200 and click ok
Enter your account number as your CDSC account no
Enter Amount followed by your PIN and then click Ok.
If you prefer using a bank transfer or a cheque deposit, check out their bank account details from their website.
There's no minimum investment required in the Nairobi Stock Exchange, and therefore you can top up your account with any amount. However, one cannot buy or sell less than 100 shares.
Fees on transaction
Like many online brokerage trading platforms, they make money by charging fees on some of the transactions made by the user. For transactions under Ksh 100,000, DIB charges 2.37%. All transactions above Ksh 100,000 are applied 1.91% fee.
For instance, if a user orders 10,000 shares at Ksh 15 per share, amounting to Ksh 150,000.
The commission charged= 1.97% x 150000= 2,955
Withdrawal request
To withdraw from Dyer and Blair Investment Bank, one must fill the payment request form provided. The payout methods available are Mpesa, Cheque, and Real-Time Gross Settlement (RTGS) for payouts of more than Ksh 500,000.
Dyer and Blair Investment Bank FAQs
Who owns Dyer and Blair Investment Bank?
Dyer and Blair Investment Bank is owned by Jimnah Mbaru, the current CEO and other local investors. Other notable directors include Leah Nyambura, Cynthia Mbaru.
In which countries do Dyer and Blair operate?
Dyer and Blair Investment Bank is a member of USE, NSE and RSE. It is therefore available in Uganda, Kenya and Rwanda.