Is Kubwake a scam?
The short answer is Kubwake is a scam. We have looked into how Kubwake works, and they have lots of similarities with other Ponzi schemes such as Live Auction, Richkash, amazon web worker etc.
We have explained in this review how Kubwake app works and why we think it is a fraud.
How does Kubwake Work?
According to Kubwa app, this is how it works,
Kubwa cooperates with merchants on famous e-commerce websites and links many of their products. After installing the App and registering an account, you are eligible to grab orders from many merchants on Amazon, Flipkart, and Indiamart. You can choose any product, and then follow a simple step to complete the order, you will get the commission from merchants. The merchants reward you because you have improved their ratings and sales by grabbing orders. This is a win-win job.
First of all, it will be hard for you to ever earn anything and withdraw from Kubwake app. They want you to invest with them by giving high returns on investment in the name of commissions. Why would I have to pay to review a product and then start earning commission from the same.
The products they are offering have no connection from the e-commerce sites like amazon. You are simply making an investment with hope of making high interests daily which cannot be even offered by any bank. Amazon have an affiliate program where you are paid commissions after making a sale through affiliate marketing. They don't ask you to pay a certain fee before you start earning. This means that Kubwake app is just a ponzi scheme with an aim of conning desperate Kenyans who are looking for legit online jobs.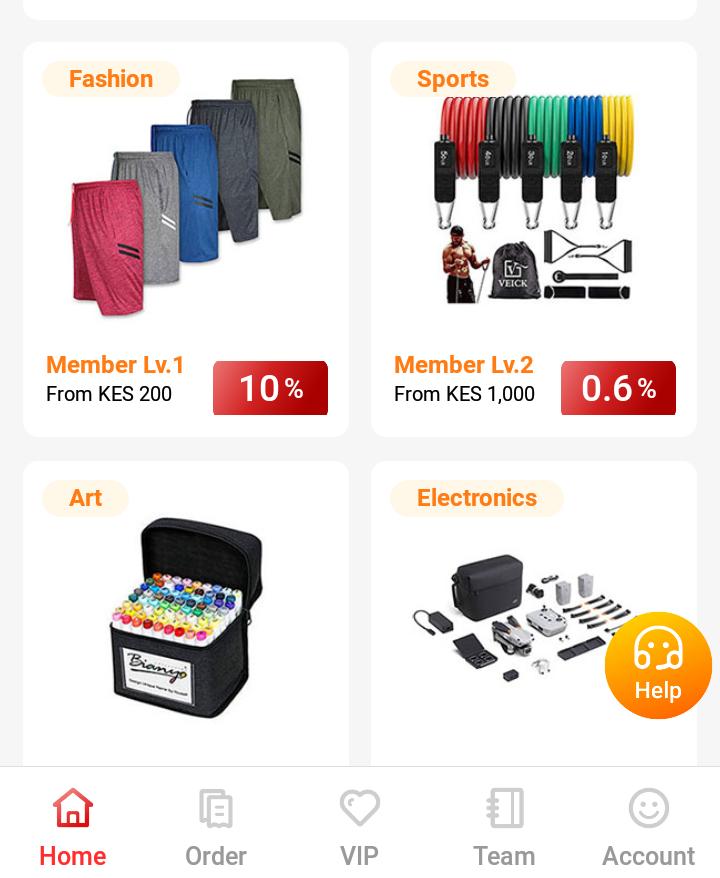 As stated in Kubwa app, this is how you can 'make money'
There are two ways to make money. Every time you grab an order and complete an order, you will earn a commission provided by the merchants. The more you participate in order grabs every day, the more commissions you will get. In addition, you can invite others to join Kubwa. You will get rewards every time they grab an order and complete it. Referral rewards are valid for life and never expire. The sooner you start, the more opportunities there are.
The referral rewards given by Kubwake are used to encorage their current members to invite more new users. The thing is, for any ponzi scheme to continue operating, they keep getting new members. Since they are not selling any product, they use the money from the new users to pay the existing members. That's the reason they offer referral bonus for every person you invite to join Kubwake app. It is a strategy that has been used by a lot of Pyramidal schemes such as live auction, you can read this live auction review to learn how they scammed their members by offering High Returns On Investments.
Ponzi schemes like Kubwake usually target the youths especially students who are desperate to make extra income. Life at campus is typically difficult to survive especially when you are from a poor background, and thus students tend to take any opportunity they get and in most cases end up losing money. You can read this post on legit online jobs for students.
Final say on Kubwake app
Kubwake has all features of a ponzi scheme. It is actually similar to Richkash where lots of Kenyans lost their investments. If you must join, then you should be ready to invest what you can afford to lose. It is hard to predict when any scam site is collapsing. They tend to go down when you least expect them to. Therefore, since it is clear Kubwake is not legit, we highly recommend you avoid investing with them.