Is Digilox a scam or a legitimate platform? How does Digilox Agencies work? Does Digilox Agencies pay for Whatsapp views? Hello and welcome to our Digilox review, hoping you'll like it.
Digilox Agencies, found online at Digiloxagencies.com, is an online platform that offers opportunities to make money online. At least, that's how the website says. Some of their claims are that they pay their members based on the Whatsapp views they get, online writing, referring, and more.
To better understand the platform, we have analyzed some of the main features and given our conclusion based on our research.
How it works
Digilox Agencies has three packages to which you must subscribe before you access its features.
The three packages are the Regular plan $10 (Ksh 1000), VIP plan $20(Kes 2000), and VVip plan $50 (Ksh 5,000). The earnings vary from one package to the other, as discussed later in this article.
Also read // State Earn Agencies review
According to the summary, Digilox has multiple earning methods, including referring; the major method of earning. Other ways such as WhatsApp status views and blogs cannot be highlighted as the main earning methods. To understand how Digilox Agencies works, we have analyzed most of their features below.
Referring
The reason why Digilox Agencies has been so popular is the claim that they pay you for Whatsapp status views. So, people are joining the platform intending to post statuses and earn money.
But things are different once you join the platform. You'll realize that you can only make a significant amount with Digilox Agencies by referring other interested people.
The earnings you make per referral depending on the package they subscribe to as well as your plan. Note that you can't make money from free referrals.
So, how much can you earn if your referrals subscribe to the regular, vip, or vvip plan? Let's take an analysis of each package;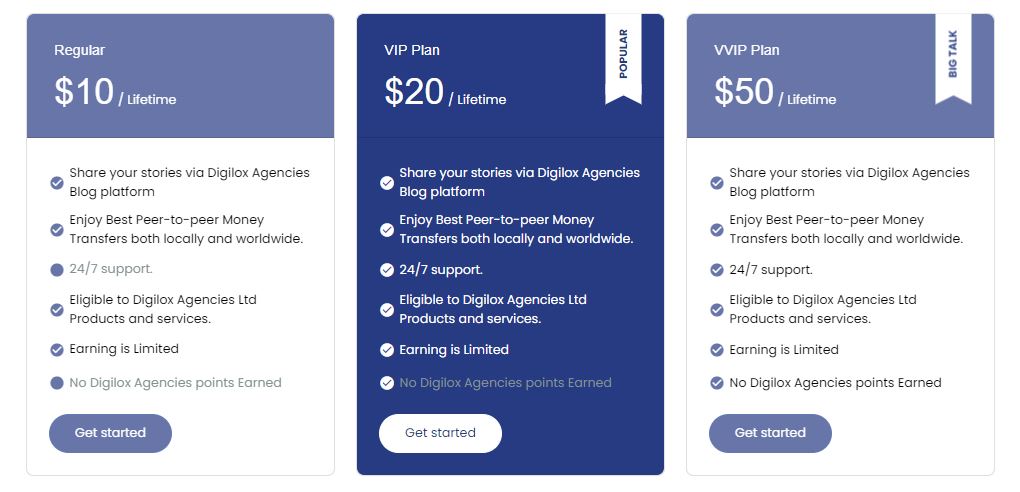 Regular Plan
It costs Kes 1000, and once you subscribe to it, you're entitled to a blog platform. The fee is lifetime without any renewals for you to be an active member.
This package has limited earnings, and you're only allowed to access the Digilox products only once and then continue referring.
You can transfer money to your peers both locally and worldwide.
You'll earn through referrals only and there are no earnings from views at this package.
VIP Plan
The Digilox Agencies VIP package also has a onetime fee which is Kes 2000. There is, a blog platform offered to everyone. The blog platform is, however, controlled by Digilox Agencies. You can learn how to start a blog and make money in Kenya, have full control, and make money here.
Users are allowed to access the Digilox products and earn Ksh 100 per view.
Peer-to-peer Money Transfers both locally and worldwide is also available in this package.
VVip Plan
This Digilox plan has many different features compared to the other two. The Kes 5,000 subscription fee doesn't require any renewal as it's a lifetime. This package has unlimited earnings, and there are no points earned.
Users are allowed to access the Digilox products daily, earn weekly bonuses, cashbacks, and being certified agents.
App reviews
How good is it to be paid for downloading, rating, and reviewing an app? Digilox is paying its users for app reviews. The payment isn't as much as you would like it to be. Plus, there are not many apps to review.
The payment can be Ksh 100 after completing the process and submitting the screenshots to prove you downloaded and reviewed.
Also read // Is Sony Views Agencies Legit or a Scam?
The problem comes when withdrawing the earnings. This is because you require to have earned Ksh 2,000 through app reviews before you request for payout. Given the smaller number of apps to review, the high chances are that you'll never withdraw.
WhatsApp Views Earning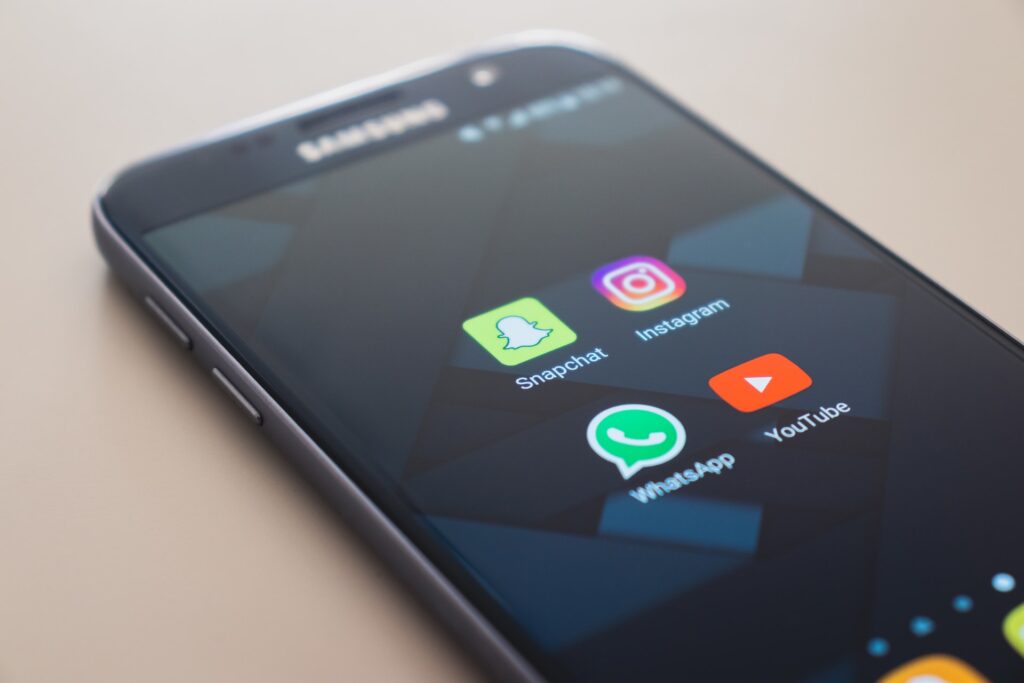 Digilox says that it's paying their members based on the WhatsApp status views they get. You've to post the company's products on your WhatsApp and then take a screenshot of the views after 24 hours.
You'll then head over to the Whatsapp section on Digilox Agencies website and submit the screenshot, the number of views, and Phone Number right after they review the information and pay you.
We have seen some people sharing images to portray that Digilox is indeed paying people for the status views. We can't verify that information, but considering how Betterdine scammed most of its members using this idea, I wouldn't be surprised if Digilox Agencies did the same.
PS: To start earning through Digilox Agencies Whatsapp status views, you must first have a premium subscription. The earnings per 1000 views aren't clear.
Online Writing
If you're a talented writer looking for an opportunity to make some extra money, then you may be interested in writing articles for Digilox Agencies. We're always on the lookout for new talent to join our team of writers, and we're willing to pay top dollar for quality content.
As a writer for Digilox Agencies, you'll be responsible for creating original, well-researched articles on a variety of topics. We offer a flexible schedule and the freedom to work from home, so you can easily fit writing into your busy lifestyle.
If you think you have what it takes to be a successful writer with Digilox Agencies, then we encourage you to apply today. We look forward to review your application and samples of your work.
Is Digilox Agencies Legit or a scam?
Mpesa payment proofs circulating through the internet may suggest that Digilox Agencies is a legit platform. Since it's a new platform, there's no way of verifying its legitimacy. Besides, it has some similar features with other famous scam sites, raising red flags about Digilox.
All I am saying is that it is a risky investment where you may lose or gain depending on your luck. The fact that networking is the main way of earning creates a bigger barrier for people with fewer social media followers. If you're not good at referring, it's probably not worth it.
The lack of physical products that they're selling and lack of legal documents will also raise questions on its legitimacy.
Conclusion
We don't recommend Digilox as one of the online jobs that pay via Mpesa. It's a risky investment which is due to its low availability of regulation information.
If you insist on joining Digilox Agencies, you should invest what you can afford to lose. That's when choosing the package, you want to purchase.