To be honest, finding legitimate work from home jobs in Kenya is not easy.
If you don't know where to look for legit online jobs, you're risking being scammed. Most scammers tend to promise you high paying work from home jobs that can earn you a full-time income. Before you realize what is going on, you will have already lost money and time.
Whether you want a full-time or part-time work from online jobs, this article will give you the best work from home jobs in Kenya, how much you can earn and where to get the online jobs.
Legitimate Work From Home Jobs
1. Freelance writing jobs
Freelance writing jobs are still the perfect work from home jobs provided you can have basic writing skills.
Upwork and Fiverr are the best freelancing sites to find writing jobs in Kenya. Upwork pays freelance writers on an hourly basis starting from $5 per hour. Most experienced writers Upwork rates start from $50/hr. On the other hand, Fiverr freelance writing rates start from $5 per page.
To get started with freelance writing in Kenya, you will need a laptop/desktop, good internet connectivity, and other tools such as Grammarly and Turnitin.
Where to get freelance writing jobs
Join gig sites like Fiverr, where you should create a captivating profile to attract buyers who require your freelancing services.
Sign up for freelance writing bidding sites like Upwork, PeoplePerHour, and Guru.
Create an account with freelance writing job boards such as FlexJobs and ProBlogger.
Walter Akolo is one of the most successful freelance writers in Kenya. He has inspired lots of people to start article writing and blog posts. He has been in the freelancing industry since 2012. He has turned all his skills and experience into a freelance writing online course. I highly recommend Walter Akolo's freelance writing course.
2. Virtual Assistant Jobs
Virtual assistants are people who complete different tasks on behalf of other people online. It is easier to work from home as a virtual assistant since all you need is a laptop or a smartphone.
Some of the tasks that you can do as a VA include data entry work, answering emails, content writing, scheduling meetings, live chat support, and more.
We have many virtual assistants in Kenya working for clients from other countries such as United Kingdom, Australia, Canada, etc.
One benefit of being a virtual assistant is that you have the freedom to choose the tasks you are good at and perfect your skills.
What Virtual assistant jobs pay in Kenya
On average, VA in Kenya earns between KES 300 to KES 1000 per hr. Experience VAs makes more than Kes 5000 per hour working from home in Kenya.
Working for international clients will help you maximize your earnings since most local clients tend to pay low rates.
How to get Virtual assistant jobs in Kenya
You can find virtual assistant jobs on freelancing sites such as Fiverr, Upwork, Glassdoor, Flexjobs, and many more.
Finding direct clients will earn you more compared to when using freelancing sites. You should ensure you have a good portfolio that will help you attract well-paying direct clients. Starting with reliable freelancing sites to find virtual assistant jobs is highly recommended for beginners.
3. Work from home as an Affiliate Marketer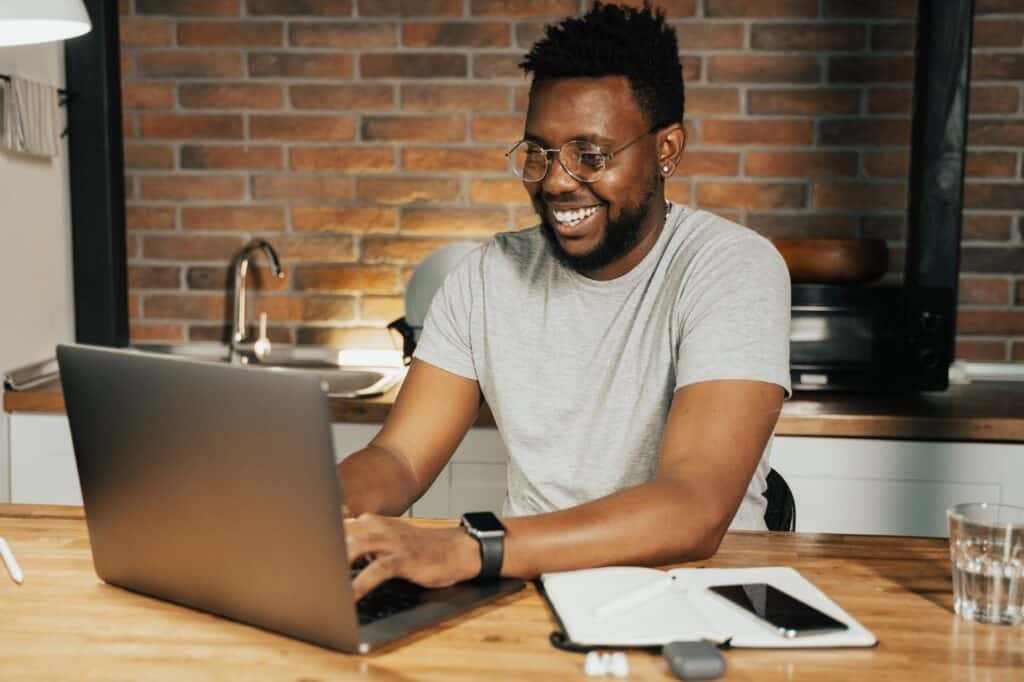 Affiliate marketers promote products or services on behalf of a company like Amazon or Jumia. For every purchased product, an affiliate marketer will earn a commission.
Affiliate marketing is one of the profitable work from home jobs you can start. If you are interested in making passive income online, affiliate marketing should be your first choice.
You will need a niche site that targets a particular audience to be a successful affiliate marketer. You can then find products related to your niche in affiliate programs such as amazon, Share sale, or Jumia. Add your affiliate links and banners to your niche site and then keep adding informative content, and your earnings will start spiking up.
Affiliate marketing earnings vary depending on your niche, your audience volume, and the type of products you are promoting. Experienced affiliate marketers earn $1000+ every month. If you are a beginner, you will probably make a few hundred dollars or even less.
To get started with affiliate marketing, you should first learn how to create a niche blog.
You can also join the '254 Affiliate Marketers Lounge' Facebook group; it has a lot of insight that will be helpful for newbies.
4. Start a blog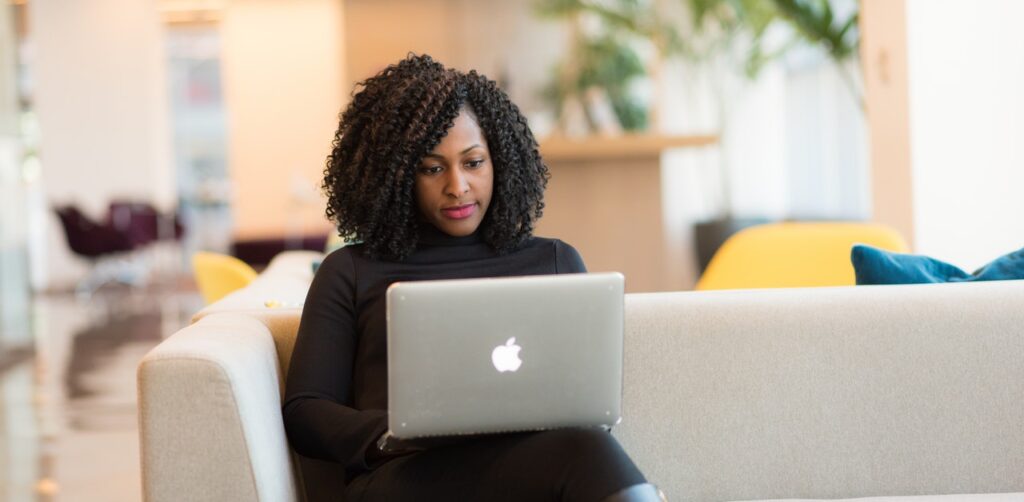 Blogging is a lucrative way to make money online while working from home. I highly recommend blogging since it has been my primary way of making money online.
Your blog should be about topics you are passionate about so that you don't struggle to write posts. You post content that attracts certain traffic, and then you monetize it to start earning.
There is no limit to your blog earnings. There are many bloggers earning six-figure income every month from their blogs. When starting a blog, you should also target an international audience since you will have more ways of making money.
You can earn a full-time income through blogging in Kenya, provided you have fully monetized your traffic.
Start your blog by following this tutorial which has step by step guide for beginners.
Some of the ways you can make money from your blog are by;
Displaying ads on your blog. You can do this using popular ad networks like Google AdSense and Ezoic.
Through affiliate marketing where you promote other companies' products and earn a commission.
Using Pay Per Click PPC programs such as Propellerads.
5. Work from Home as a Photographer
Photography is yet another work from home job that you can do to earn passive income online.
Different sites sell stock photos to their premium members. If you have images that you would like to sell, you can upload them there and earn a commission for every download.
I have already written this post on the best sites to sell photos online and earn passive income.
Depending on the number of downloads your photos get, you can earn more than $100 every month selling photos online. The more photos you upload, the higher the number of sales.
All you need to make money through photography is a good digital camera or a phone that produces high-quality images. A photo editor will also help you increase the photos' quality.
6. Online Transcription Jobs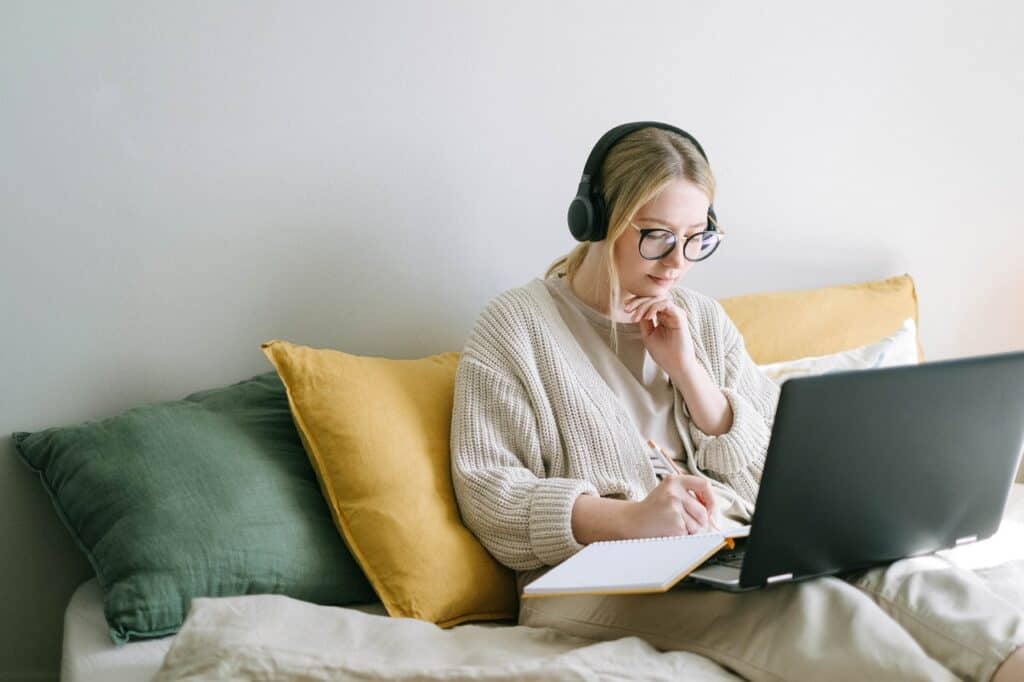 Online transcription is another way you can make money online while working from home in Kenya. It's a well-paying job, although it may end up consuming a lot of your time.
If you can easily convert audio into text, transcription is the way to start utilizing your skills. You will need good listening skills, typing skills and be excellent at your English grammar. Headphones, a laptop, and stable internet connectivity are must-have tools for transcription.
Some of the best sites in Kenya where you can find transcription jobs include,
GoTranscript
TranscribeMe
Scribie.com
Qa World
To be accepted by the companies above, you will have to pass a transcription skills test. The test is aimed at gauging your typing speed and ability to follow instructions.
You might need to take transcription training to get before you jump into jobs. There are many transcription courses, both free and paid online. Find one that you are comfortable with and learn more about transcribing. 'Awesome Transcribers Kenya' Facebook group has more information about transcribing jobs in Kenya.
7. Editing and Proofreading jobs
As a proofreader, your job is to read what another writer has written and correct any grammatical errors. It is, therefore, a requirement for any proofreader to have a specific set of skills. Some of these skills include reading skills, mastery of English, being ready to deal with different types of documents, etc.
Your earnings as a proofreader will depend on your work schedule, companies you're working for, and editing skills. Most proofreaders are earning more than $20 per hour on Upwork. You can also be paid per project, where you will definitely gain more. Having a proofreading tool like Grammarly will make your work easier while proofreading documents.
Proofreading is a work from home job since you don't need to require a lot of tools. With a good PC and your editing skills, you can start proofreading at home and make money online in Kenya.
Flexjobs, ProofreadingPal, Upwork, Wordy, and Fiverr are top companies where you can find proofreading jobs in large volumes with better rates. You will have to take a proofreading skills test before some of the companies accept you.
8. Online Survey Jobs
During your free time, you can share your opinion by answering paid online surveys. You can complete surveys using your phone or PC.
You will most probably not earn a full-time income with online survey jobs, but the surveys' earnings will supplement your existing income. Instead of using your free time watching TVs or streaming movies, why not spare a few minutes to participate in a survey and increase your revenue.
One downside of online survey jobs is it might take a while before you receive any survey invitation. There are also fake survey sites which ask for joining fee and end up collapsing with their members' money. Read this article on legit online survey jobs in Kenya that pays via Mpesa.
Some legit online survey companies include offernation, mobrog, Triaba, etc. Joining more than one survey site will increase your chances of earning more money.
Also read: Best Paying Survey Sites in Kenya, 2021
9. Start a YouTube channel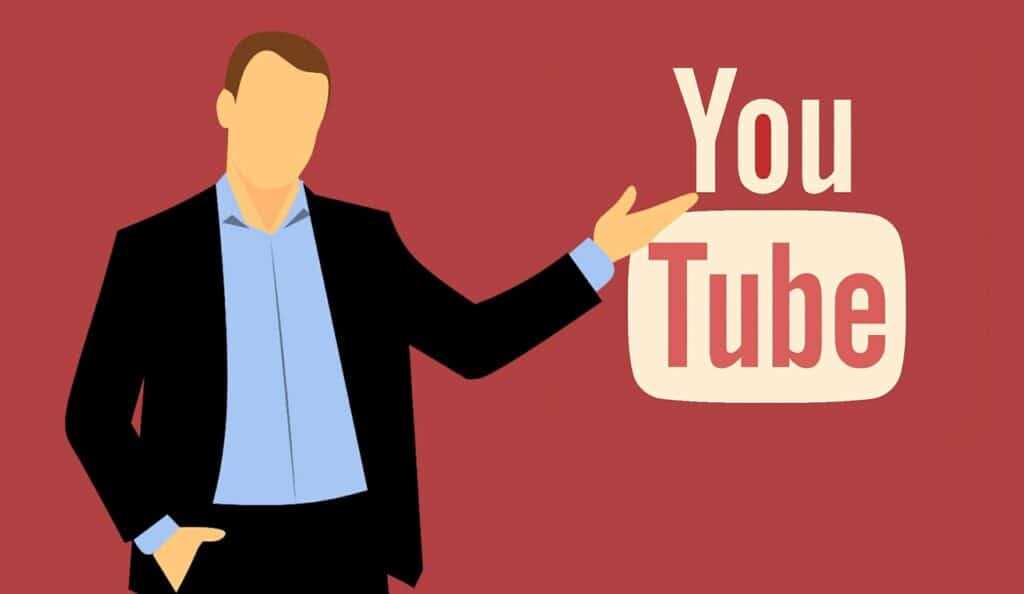 Starting a YouTube channel is very easy; the main challenge is creating relevant content to attract more subscribers and views. Your YouTube channel can only generate more revenue as the number of views increases.
If you already have lots of followers in your social media accounts, your YouTube channel will grow at a higher rate. This is the main reason most comedians like Desagu and Jalang'o are top YouTube earners in Kenya.
Assuming you don't have preexisting followers in your social media accounts, you can still start a successful YouTube channel.
The best way to do so is by targeting a specific niche and creating videos about it. Popular YouTube niches that you can create content about include food, travel, tech, and many more. You are likely going to get more viewers and subscribers from other countries with a niche-based YouTube channel.
YouTube revenue varies from one channel to another. You can easily make Kes 10,000+ every month while starting, and the earnings will spike up as your channel grows.
Conclusion
That's it. Legitimate work from home jobs that pays via Mpesa. Choose the one you believe suits your skills and passion and get started. Most of these online jobs pays through PayPal, you will thus need to create one so that you can easily withdraw your earnings to your Mpesa or bank account.