Did you know that you can earn money online and get paid through Mpesa?
Yes. It is possible, and I am going to give you a list of online jobs that pay via Mpesa in Kenya.
You will learn where you get the online jobs, how much they pay, and how you can access your earnings.
Top 6 Online Jobs that pay via Mpesa
1. Paid online surveys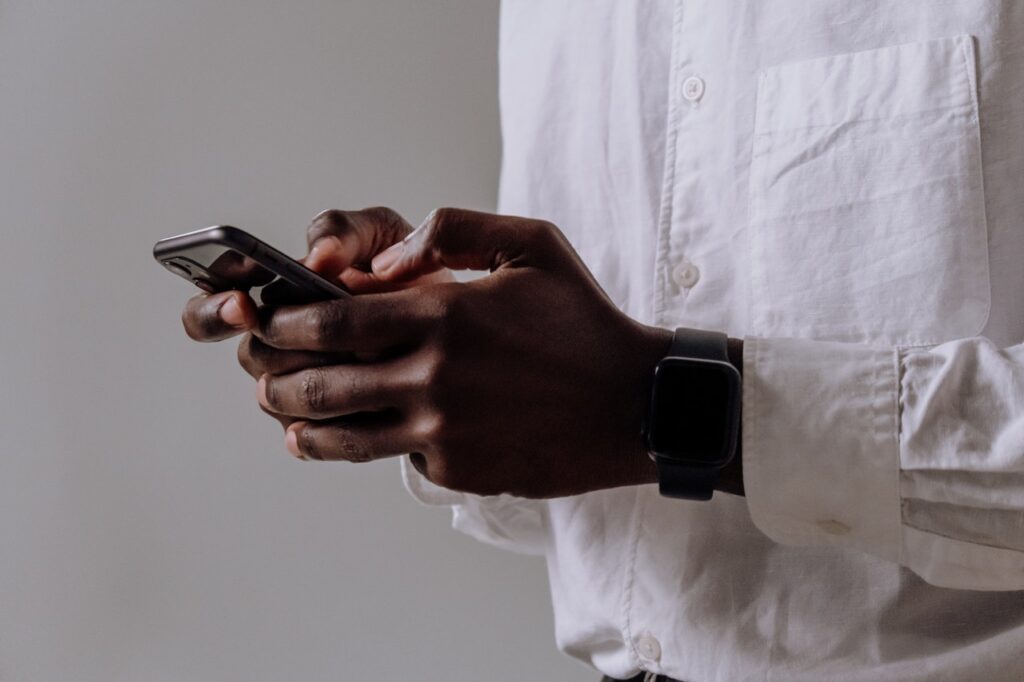 Online Survey sites
that pay via Mpesa
Joining survey sites is one of the quickest ways you can earn money online and get paid via Mpesa.
Survey sites partner with top companies across the world which want to carry market research about their products. You'll therefore be paid for giving your honest opinion while participating in the surveys.
The main challenge with most survey sites is that they have a relatively high minimum payout. Below are some of the survey sites with a low payout threshold
Offernation which is an international company has a $1 payout threshold. Apart from the paid surveys, you can complete various offers such as downloading games and earn money. You'll get a $0.25 welcome bonus once you join Offernation.
Surveytime.io is another great survey site that won't keep your money. They pay $1 for every survey you complete. Once you complete any survey, you'll be sent your earnings instantly to your PayPal account. You don't have to wait until your earnings accumulate to a particular threshold.
There are other great survey apps and sites that you can sign up for and start earning money online in Kenya. To save your time, I have written this best-paid survey site in Kenya post for you.
2. Freelance writing jobs
Freelance writing is one of the top online jobs in Kenya that you shouldn't ignore. Freelance writing can earn you a full-time income while working from home.
There are freelance writers who earn a 6-figure income every month through writing. As a newbie, you'll probably be making between Kshs 500 and Kshs 3000 depending on the workflow and your writing skills.
With freelance writing, the payment terms are in hourly rates, per word, or per project.
In freelancing websites like Upwork, you'll be paid at an hourly rate. Beginners earn $5 per hour while proficient writers earn more than $50/hr.
To earn more in as a freelancer writer, you'll need to improve various skills:
Improve your proficiency in English, this can be done by improving your grammar and reading more.
Ensure you have a high typing speed.
You can find freelance writing jobs from;
Freelancing bidding sites such as Upwork and PeoplePerHour.
Freelance writing gig sites such as Fiverr. It is probably the fastest way to get online writing jobs in Kenya.
Sign up for online writing jobs such as Glassdoor and FlexJobs.
3. Online Transcription jobs
Here you'll be paid for converting audio into text. There good typing skills and Headphones are necessary.
Transcription is one of the typing jobs in Kenya that can be done remotely.
Transcription jobs pay for every 1-minute audio transcript. The pay rates range between Kshs 20 and Kshs 70. You may earn more or less depending on the transcription site and your quality of work.
There are hundreds of transcription companies on the internet that are looking for transcribers. Some of these companies have strict requirements for their members.
Below are some of the best transcription sites in Kenya where you can find jobs even as a newbie.
Qa World has low payment rates but it is easy to join. You will however be required to pass a transcription test before you're accepted.
Castingwords is another transcription site you should try. The pay rates start from $0.085 to $1 per 1-minute audio transcript. The higher your work is graded the higher the pay rates. It is available in almost all countries including Kenya.
Other sites include Transcribeme, GoTranscript, and Verbit.
You can also sign up for freelancing sites such as Upwork where you'll also find transcription jobs.
For more information about transcription jobs in Kenya that pay via Mpesa, read this post.
4. Blogging
Blogging in Kenya pays well. All you need is a topic that you are passionate about and one that other people are interested in.
There are many ways of earning when you own a blog and get paid via Mpesa. Some of the ways include displaying ads on your blog, affiliate marketing for companies like Jumia, selling your products, and many more.
A blog is like a business, the reward is profit. To learn how you can start a profitable blog in Kenya, read this guide.
It is simple to start a blog for free without any investment in Kenya. You'll need to sign up for free blogging hosting platforms such as blogger.com (which you can easily monetize with AdSense) or WordPress.com.
If you're not ready to start your own blog, you can start writing articles on platforms such as opera news hub. This post on how you can make money with opera news hub will help you get started.
5. Virtual assistant jobs
When it comes to finding online jobs that pay via Mpesa, virtual assistant jobs should be on your list.
As a VA you'll earn by completing various tasks on behalf of your clients. Tasks such as responding to emails, filing tax returns, writing articles are some of the jobs that virtual assistants do.
Virtual assistants are mostly paid for their time. For that reason, payment charges will be hourly based. VAs earn at least Kshs 1000 per hour, you might earn less depending on the task and your experience.
Finding virtual assistant jobs can be difficult especially if you don't know where to look. There are many successful virtual assistants in Kenya. One of them is Ludiah Mong'are who was recently featured in a daily nation article. She has an online course where she trains people who are willing to learn from her experience as a VA. You can enroll in her virtual assistant course here.
6. Graphic design online jobs
A high percentage of graphic designers are making more money online compared to what they make offline.
As a graphic designer, you can easily work from home and get paid through Mpesa. You might earn more than what people are earning doing full-time jobs.
Graphic designing is a skill that you can sell on freelancing sites such as Fiverr.
You just have to create a free account and showcase some of your graphic design works and then people will start hiring you.
On average graphic designers earn $20/hr on Upwork depending on their rating. Avoid charging low rates as clients might doubt your quality of work.
How you will get paid via Mpesa
Not all of the online jobs described above will send your earnings directly to your Mpesa. You'll need a PayPal account to receive your money to Mpesa. PayPal is free to join and you can withdraw your money from PayPal anytime you wish and it will be sent to your Mpesa account in less than 5 minutes.
Conclusion on Online Jobs in Kenya that pay via Mpesa
You now have the list of the legit online jobs in Kenya. It is upon you to choose the one you feel comfortable doing. Some of the jobs will take long before you start earning but they are all worth it.