Are you wondering if you should join pmpmine.com online platform? If yes, then you're in the right place.
In this post, I will help you understand if Pmpmine is a scam or legitimate, how it works, if you'll get paid and if interested, how you can join.
Here at Online Jobs Reviews, we not only give legitimate ways to make money online, but also help you analyze all the upcoming and trending online jobs platforms.
So let's get started with this pmpmine.com review!
What is PMPmine?
PMPmine, found online at pmpmine.com, is a South African online platform that claims to be aiding its users with making money online.
The website has gained a number of active members who are promoting it daily on the social media sites.
With its $2 welcome bonus, it has attracted many people but as you know, nothing comes easy and therefore we decided to have a look at all its features to understand if it's worth joining or not.
How pmpmine.com works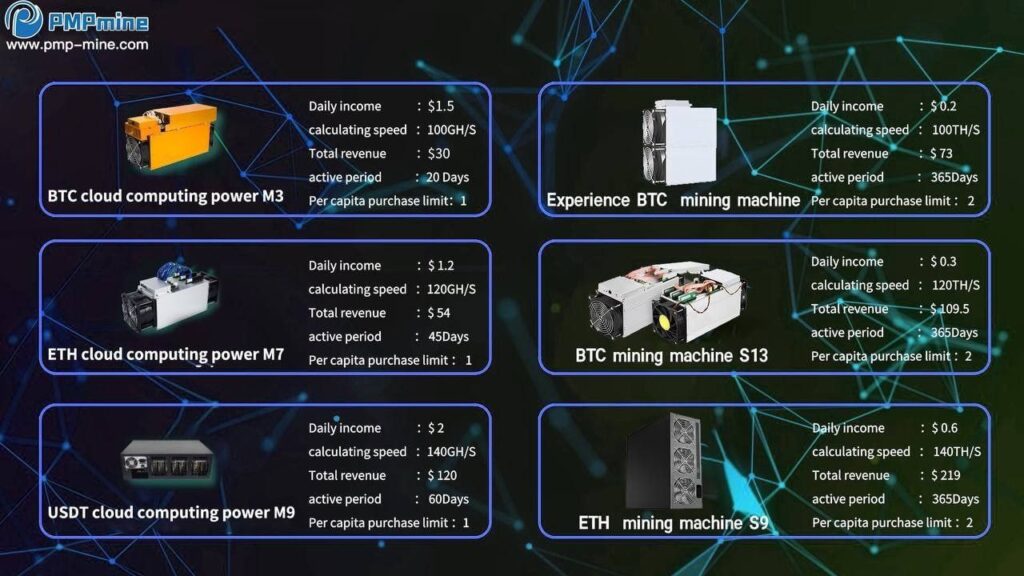 You don't have to pay anything to join Pmpmine.com. It's absolutely free to register and open to everyone based in South Africa. They've ensured that other countries can't join by using phone numbers as the key identifier of who is joining.
The website has similar features with other South Africa platforms such as Cashvib.com which is a virtual equipment investment platform.
As stated earlier, everyone receives a free bonus amount as soon as they join Pmpmine in. Think of it as a token to help you get started on the website.
Pmpmine Ways of Earning
Pmpmine has two main ways of earning, mining and referring other people to join the website:
Completing tasks (Mining)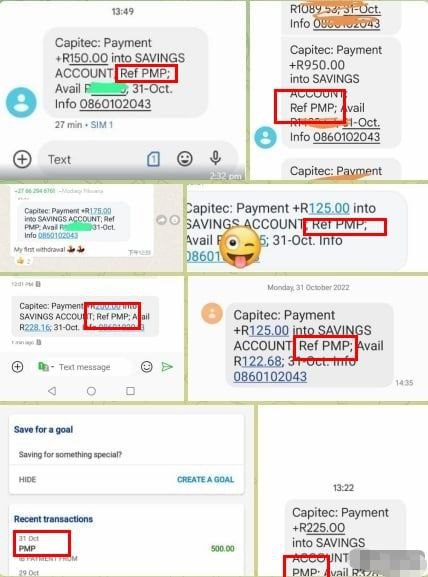 Doing tasks is the backbone of Pmpmine.com platform. It is referred to as mining since you invest a certain amount and then give it time to earn interest.
There are different packages to which you can subscribe. What varies is the price of the package as well as the daily returns. As you might have noticed if you have joined Pmpmine.com, the more costly the package the higher the returns.
You have to also recharge your account where the amount to recharge depends on the package you're subscribed to. It's kind of similar to Best Choice App where people also earned by doing tasks.
Apart from the vip packages where you've to pay to start doing the tasks, PMPmine also has a free package. The difference is that the free package will take time to earn you a significant amount.
Also read // Is Zebra-Mining a Scam or Legit?
Referral program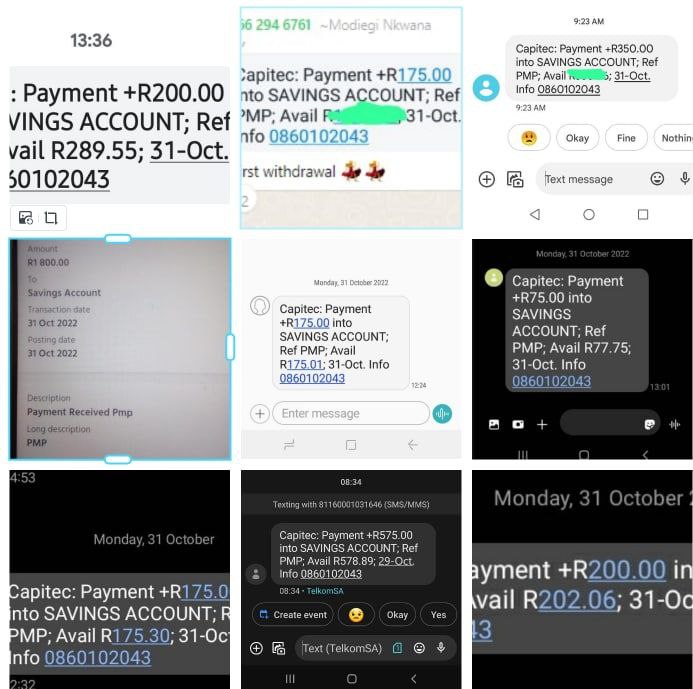 As a way of getting the platform to the people, Pmpmine.com has a referral program where you can invite friends to join and a bonus.
It is worth noting that the earnings depend on whether the downlines invest and also the package they purchase. Free referrals will only earn you three rands.
To get started with the referring, all you have to do is login and on the home tab, click invite friends where you'll find a unique invitation link and code.
It might sound too good, but there's always the negative side when people join and the company collapses. The business model of Pmpmine depends on people joining the website which means when the number decreases it won't sustain itself meaning losses to the members.
Also read // Is NFTpump.ai a Scam?
How to register with Pmpmine.com?
Although we don't recommend Pmpmine to anyone who wants a legitimate work from home job, this guide on how to join the earning platform may be helpful to anyone who's willing to take a business risk.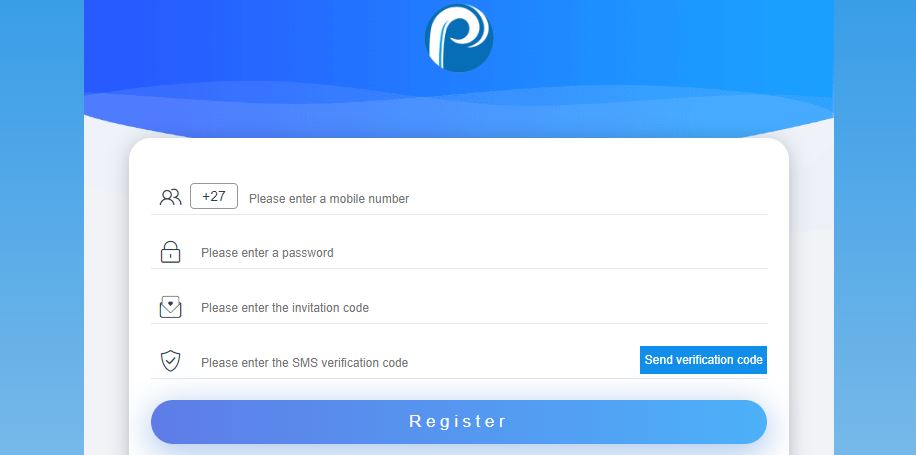 So, if you're interested in creating account with Pmpmine, follow the steps below;
Visit Pmpmine.com website or use an invitation from someone who has already joined the platform.
On the mid-bottom of the homepage, click the 'Create account' button
You'll be redirected to another page where you should input your details including phone number, password and invitation code from a person who has already signed up.
Once you're done, create the account by clicking the button below the registration form. You may be required to verify that you own the phone number.
You can then go ahead and login to your Pmpmine account.
How to Login?
This is necessary whenever you need to access your account. Below is how you can log into your Pmpmine account.
Head over to Pmpmine website where you'll be automatically be redirected to the login page
On the page, enter your mobile number and password you used when creating Pmpmine.com account
Then click the 'Login' button
How to contact Pmpmine?
If you're a member of Pmpmine and you've a question, issue or just want any other sort of help, you can always reach out to them via WhatsApp or telegram.
As you may note, they mostly use the telegram group to respond to most questions.
I wouldn't vouch for Pmpmine.com customer service and that's why I recommend you try contacting them before joining the platform.
How to withdraw from Pmpmine platform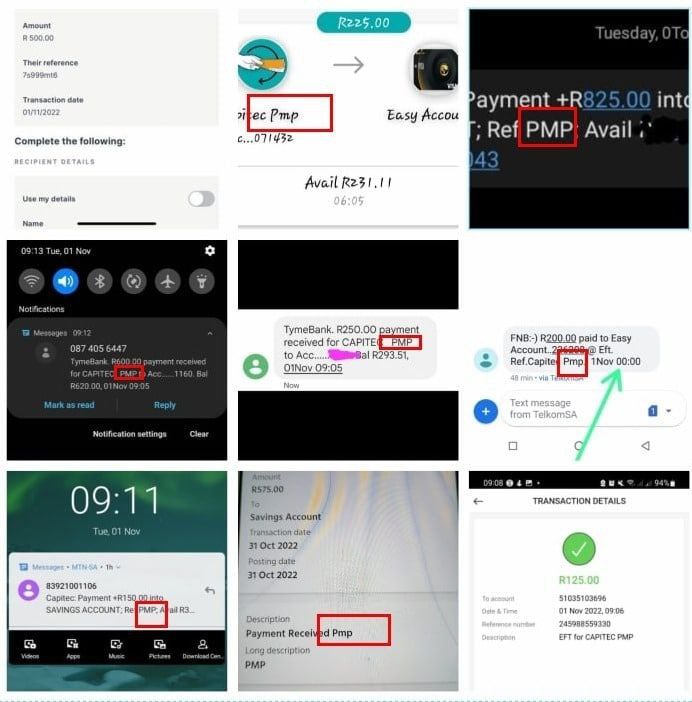 The withdrawal process is similar to that of the Digmoneyza.com platform where there is a minimum payout, handling fees etc.
Minimum withdrawal is $1
To withdraw from Pmpmine.com, do the following
Log into your account dashboard where you'll be directed to the 'Home' tab
Click 'withdraw' button on top
You'll be prompted to enter the amount you wish to withdraw as well the transaction password
Wait for the funds to be disbursed into your account.
Is Pmpmine.com a Scam or legit?
Pmpmine.com has quite a number of red flags which all led to a conclusion that Pmpmine.com is a scam. Even though it may be paying some of its members currently, that doesn't mean that Pmpmine is legit.
Some of the red flags that you should note and perhaps avoid investing with Pmpmine include;
They've provided no legal documents that would prove it's regulated by the government.
The identity of the owner is unknown.
The platform is still new since according to Whois, the Pmpmine.com domain was registered on September 8, 2022.
It has similar features with past Ponzi schemes such as Solar Factory app as well as Amazon web worker.
Has major traits with most HYIPs which promise high Return on investment within a short period.