Hello and welcome to our VideoWallet Review
There has been a buzz about videowallet.net, and I decided to look and try to understand the reason for the hype.
High chances are someone introduced you to Video Wallet online opportunity, and now you've landed here to understand whether it's a legitimate site.
The good news is I will walk you through what it is, how Videowallet works & if it's a scam or paying site, and more. It's what Online Jobs Reviews is all about, analyzing different website models to understand how they work and their legitimacy.
Just pay close attention and read this Videowallet.net review to the end.
Disclaimer
Please note, I am not a member or an affiliate of Videowallet.net. This review is based on research and information available online in the public domain.
Any recommendations and conclusions are only opinions and may not apply to all persons or situations.
Quick Summary
Name: Videowallet
Website: www.videowallet.net
Price to Join: Free
Recommended: No
VideoWallet review: What is it?
Videowallet, found online at videowallet.net, is another GPT site that claims to be paying its users to watch videos. The videos are supposed to be promotional with a constant payout per video.
According to Whois.com, the Videowallet.com domain was registered on 2nd November 2021.
It's, therefore, a new site that's not even a month old as of the date this review was registered.
The big question remains whether it's one of the legit online jobs that pay via PayPal or Mpesa. The only way to completely understand is by in-depth analysis of all its features, as explained later in this review.
Before we dive into how Videowallet.net works, you can check out some of our recommended ways to make money online below;
Our Popular Legit Money-Making Offers

1. SurveyTime – A legit survey site that pays $1 per survey instantly via PayPal. It's available worldwide.

2. Earn passive income by starting a blog. Read our ultimate guide on how you can create a money-making blog.

3. Become a Virtual Assisitant and start making money online. To learn more about VA jobs, check out this Writers & Spire course by one of the best VA in Kenya.

4. Start making money as a freelancer on Fiverr by selling your skills. You can also check out some of the fiverr courses which will help you learn more and improve your current skills.
How it works
Checking Videowallet's website at a glance, the ideal way of earning is mainly through videos. On top of that, they've got the sign-up bonus as well as the referral commission.
The main earning methods are explained below:
Watching Videos
Videowallet pays 0.60 USD for every 1-minute video watched by the users. The earnings are mouthwatering, and you might want to spend all the time watching the videos.
If you can earn 60 US dollars by watching videos for 100 minutes, why not do it? Isn't this a goldmine we have all been waiting for?
Don't get excited yet! There's a catch! If you have been working online for a few years, you're already skeptical. You're probably right.
How does VideoWallet pay such a high amount of money?
It's practically unrealistic! The videos are embedded from YouTube. Meaning such high payouts are practically impossible.
According to Savethestudent.org, YouTube pays between $3 and $5 per 1000 views to their content creators. YouTube may seem like a joke compared to Videowallet.net, which has videos that pay even more than $50 per video.
But it's not! VideoWallet is the one playing with people's minds. There's no YouTube that can promote his video at $67 on Videowallet.net so that he can get 1 view that will pay him less than a cent on YouTube.
The videos are probably there for a showcase to help the YouTubers get more views. If you remember Safwork and how it convinced people that they can earn money watching videos, you probably understand.
Sign Up Bonus
When you register with Videowallet, they give you $10 as a welcome bonus. It's given to all their members without any restrictions. Unfortunately, you can't withdraw the bonus. They've to ensure you watch the videos and eventually you won't receive any money from them.
Considering other sites such as Pataqash technologies or Smart Hela, where you've to pay to join, Videowallet may sound like the best earning opportunity. However, it's no different since you're likely to waste time or your resources on the site without any returns.
Inviting Others
You expected this, right?
Referrals are the backbone of any pyramidal scheme. They always include some exaggerated bonuses to encourage users to promote a website or an app. It has been used in most colleges to target students looking for online jobs to earn and pay their bills.
Videowallet.net also has a referral program where they pay 40% commission of the amount the invitees make.
About Withdrawals
You won't get paid! Videowallet, despite its multiple methods of payment, won't send your money. They haven't indicated the minimum payout. You've to enter your payment details before any information about the disbursement of your earnings is released.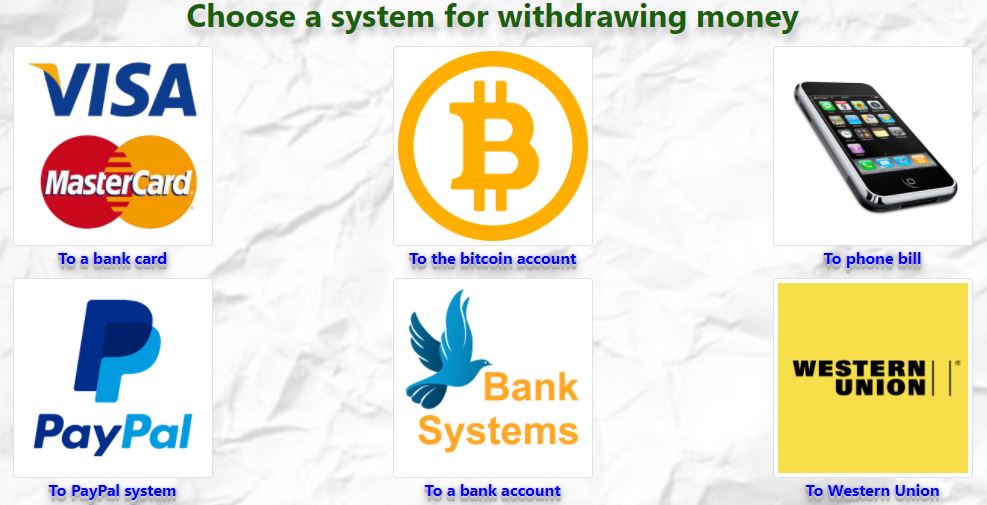 Correction of emails such as PayPal is risky, especially from such an untrustworthy site. They can empty your PayPal account anytime, and here is how;
During registration, they will ask for your password as well as your email address. There's no assurance that they cannot access the password. Most people have different emails for different purposes, but the password is always similar. Thus, if you enter your PayPal ID, Videowallet might try accessing your account. Alternatively, they might be phishing emails for unnecessary promotions.
Also read: Cash Chat App review
Registration
We don't recommend you join Videowallet, so this section may not be necessary.
If you insist on joining, it would be safe to use another email, username, and password different from what you typically use. It will help you avoid compromising the security of the other accounts you may have created online.
Read also: Ikopesa review
Legit or scam: Videowallet.net review
VideoWallet is a scam, with irresistible offers to ensure you join. They don't pay their users; the money is only credited on the Videowallet.net account but cannot be withdrawn. If you request for payout, they'll not disburse the amount.
The unrealistic revenue model, lack of owner, exaggerated earnings, and many other red flags strengthen the claim that the Video wallet is a waste of time.
Related: GoDiamond review
Conclusion
In conclusion, Videowallet is not a worth work from home job that you can use to make extra income online. Even though it doesn't cost anything to join, you may waste time and the cost of buying data bundles to watch the video without any returns.
Below is a video of how you can make money watching youtube videos;
You may also like: How to start a blog and make money